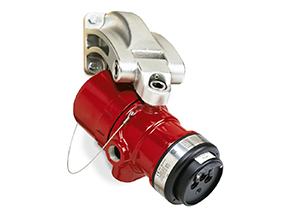 Fire & Gas
HMA INSTRUMENTATION's FIRE & GAS capability is extensive, with a product line-up and service capability to match. HMA INSTRUMENTATION not only provides a range of equipment, technology, and systems but specialises in total solutions for specific customer requirements in diverse industries.
HMA INSTRUMENTATION's FIRE & GAS expertise encompasses:
GAS DETECTION: Our hazardous-area flammable gas detectors encompass a range of fixed IR gas detectors, catalytic gas detectors, and toxic gas detectors, all the way to the latest technology in open-path gas detection. Ancillary equipment includes display transmitters, gas controllers, power supplies, and gas control panels.
FLAME DETECTION: Here our expertise is focused on those specific areas where workers are exposed to considerable risk. These are also areas where any potential fire has the possibility to result in a catastrophic loss of assets and human life. In this regard, the Det-Tronics X3301 is an industry-leading flame detector distributed by HMA INSTRUMENTATION. Outstanding features include the highest false-alarm rejection capability on the market, a rapid response time for maximum effectiveness, and the widest cone of vision available. All of these benefits translate into the lowest cost of ownership for our customers.
FIREFIGHTING EQUIPMENT: From monitors to deluge valves and skids, foam suppression, foam-mixing, explosion protection, spark detection and extinguishing and flame arresters, the diverse equipment range from HMA INSTRUMENTATION has all your firefighting needs covered under one umbrella for reduced risk and increased cost-effectiveness.
INDICATORS & ANNUNCIATORS: HMA INSTRUMENTATION does not only supply equipment, but also focuses on the systems needed to monitor system status and performance for maximum system effectiveness. What this translates into is that HMA INSTRUMENTATION is capable of offering a bespoke service in terms of customised solutions for specific customer requirements and diverse industries.
From specialised equipment need for initial detection, through to the equipment required for prevention and suppression, together with ancillary instrumentation and data recording, HMA INSTRUMENTATION not only supplies some of the most advanced and well-known brands in the world but has the technical and systems-integration expertise to match. Please contact us for more information on our system's capabilities and how we can custom build a system to meet your requirements.