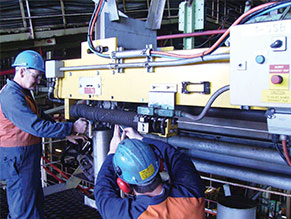 Boiler Services
We aim to extend your boiler run length while improving its condition, output, reducing carbon emissions and steam consumption. Our proven track record to return maximum gain on your investment our services we provide include:
Flexible maintenance arrangements such as turn-key maintenance contracts, onsite routine maintenance, offsite maintenance and repairs.
Site Service and Inspections such as Walk-down inspections with full written report, performance review, sequence optimisation and system operational parameter tuning.
Engineering support such as heat transfer improvements, process optimisation, engineering consulting, product training, specialised equipment design and diagnostic equipment hire.