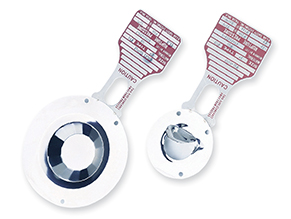 Pressure & Temperature
We offer a complete range of pressure instruments, temperature instruments and overpressure protection solutions. Working closely with our partners who include BS&B Safety Systems, we provide our client's solutions to complex application problems, economically and efficiently.
Since designing the first rupture disc (Bursting Disc) in 1931 and registering over 70 Patents, BS&B Safety Systems have led the way developing solutions for the increasingly demanding and changing markets. Our over pressure products include rupture discs, buckling pin valves, explosion vents, sensors and monitors, flame arresters, explosion suppression systems, spark detection and extinguishing and wireless instrumentation.
Our range of pressure and temperature instrumentation for general purpose, marine and military applications are locally assembled and manufactured. The range includes pressure gauges, temperature gauges, pressure switches, temperature switches, pressure transmitters, temperature transmitters, pressure recorders, temperature recorders, thermowells, temperature calibrators and exhaust gas thermometers.
Our clients cover a diverse range of Industries including the Pharmaceutical, Beverage, Chemical, Paint and Pigment, Refining, Pulp and paper, Mining, Water, Gas, Oil and Power Generation.