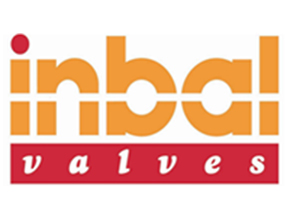 The Inbal Automatic Control Valve is a pressure operated, sleeve actuated valve with a built-in actuator functioning as a control valve in fire protection applications. The Inbal Valve utilises a No Moving Mechanical Parts design to ensure long life and dependable operation. With small physical dimensions and low weight, the Inbal Valve and control trim assembly occupy less space with reduced installation costs. The Inbal Valve can withstand pressure surges, is resistant to false tripping with a fast and smooth opening. This virtually eliminating water hammer. All Inbal Valve is rated at 21 bar (300 psi) and are available in sizes 40 mm to 300 mm (1½" to 12″).
All Inbal Valves are flow tested and are approved by Factory Mutual (FM) by VdS Schadenverhütung), Type Approved by Lloyd's Register, American Bureau of Shipping (ABS), Det Norske Veritas (DNV) and Bureau Veritas (BV) and listed by Underwriter's Laboratories (UL) for Fire Pump Relief valve.
Standard Inbal Valves are made from Ductile Iron and epoxy coated with a control trim of Stainless Steel, Brass and Nickel-Chrome plated. Cast Steel, Stainless Steel, Nickel Aluminum Bronze, and Titanium valves can also be supplied Ex-stock. Inbal Valves are available with threaded, flanged, wafer, grooved ends and are designed to work with potable water, foam, and seawater.
The Inbal Valve range includes: Deluge Valves, Remote Control Valves, Pressure Control Deluge Valves, Dry Pipe Systems, Preaction Systems, Pressure Control Valves, Flow Control Valves and Control Panels
[pods name="shop_item" limit="50″ where="product_brand.name='Inbal'" template="Items"]