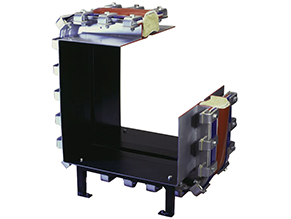 Engineered Products
We offer specialised solutions for hydrogen generation, offshore marine sewage treatment system, hypochlorite bio-fouling control electro-chlorinator, flexible expansion joints solutions, belt conveyor automation, belt conveyor protection and process indicators.
We are a preferred supplier for the offshore, marine and power industries. Our solutions included products from a range of world leading partners such as Proton Onsite, De Nora, Omnipure, Dekomte, Ronan & Matsushima.
Engineered application include caustic free onsite laboratory hydrogen generation for Gas Chromatography (GC), control system for turbine cooling, industrial hydrogen generator and flexible expansion joints bespoke solutions for gas turbines, boilers in power stations and other industries.