BS&B Safety Systems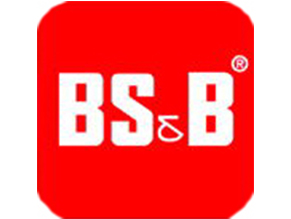 The BS&B name is well known for the innovative design of Rupture Disks, Buckling Pin Valves, Flame Arresters and Dust Explosion Protection Equipment integral to the industry's safe and efficient operations.
The invention of the world's first Rupture Disk (bursting disc) in 1931 provided a safe and reliable pressure relief mechanism to not only protect such equipment but also a means to provide for personal protection against dangerous over pressurisations and damaging vacuum conditions. In 1966 the invention of the Reverse Buckling Rupture Disk offered superior resistance to operating conditions, greater accuracy and reliability. Then with the development of the Scored Reverse Buckling Disk in 1972, the combination of rupture disk devices with pressure relief valves was born. Changing from a perfect seal to a fully open flow area in milliseconds, the Rupture Disk compliments the reclosing characteristics of relief valves, enhancing pressure relief system reliability, particularly for owners and operators of hazardous and toxic materials processing and storage facilities. With the growth in processing and handling of dry plastic materials in pellet and powder form, together with the large-scale processing of dry agricultural products, BS&B Rupture Disk technology was further developed to achieve the large relief areas and low set pressures required for explosion venting of combustible dust hazards.
1993 saw the development of explosion suppression technology and lead to the Industrial Dust Explosion Protection Equipment range. BS&B protects the dry materials industries, from chemicals to foods, and from pharmaceuticals to power generation.
The Buckling Pin Relief Valve (BPRV) was invented in 1995 and further developed to achieve ASME and CE certification in 2005. Designed to protect large piping systems from overpressure, the BPRV is the safety solution for the API compliant flare systems used by the oil and gas industries.
BS&B Safety Systems are all around you, in transportation systems, power generation, transmission and distribution systems, medical equipment, chemical and pharmaceutical process plants, as well as the food and beverage industries.
[pods name="shop_item" limit="50″ where="product_brand.name='BS&B'" template="Items"]